full width paragraph
STAY AWAY FROM PAD-MOUNTED TRANSFORMERS!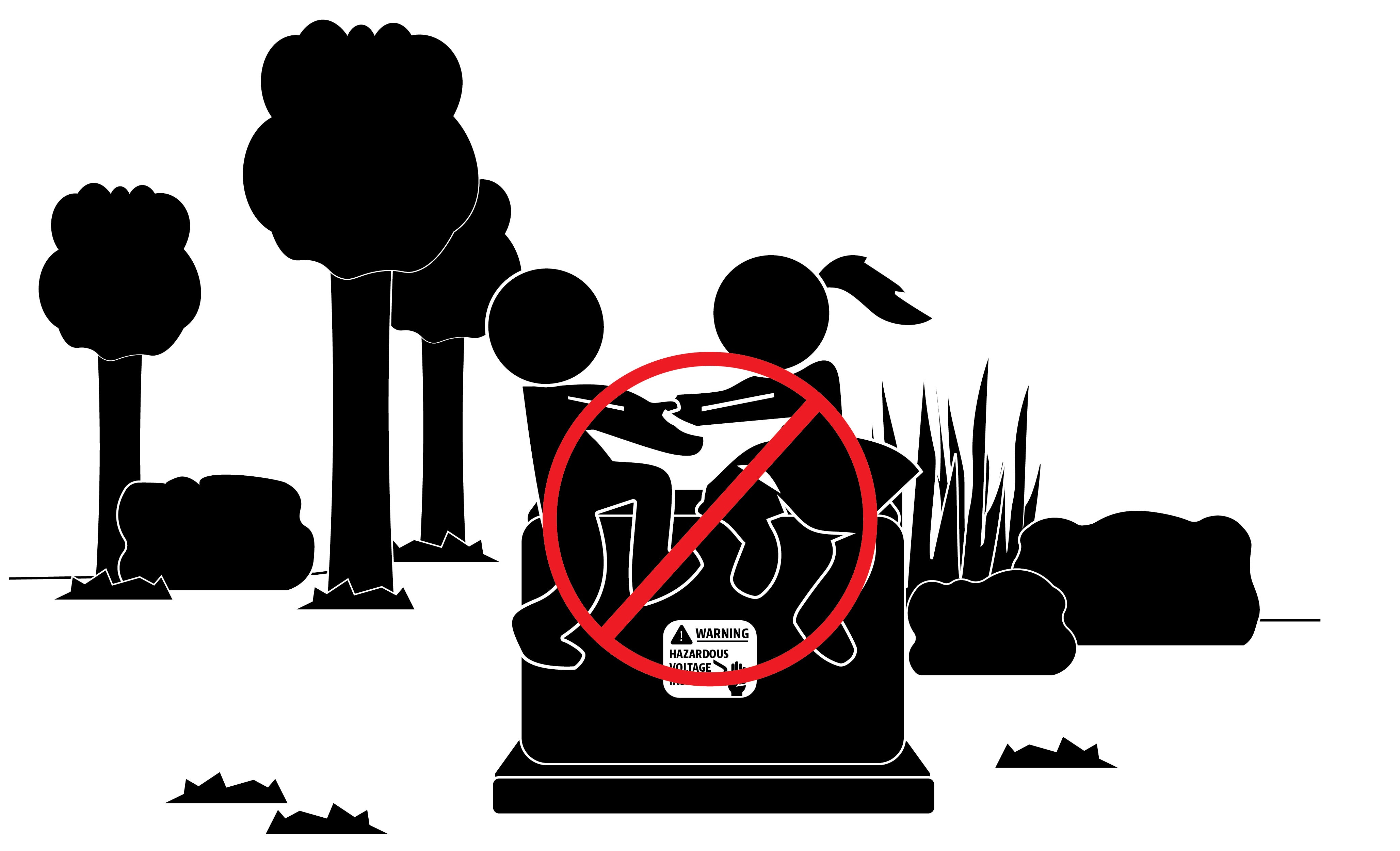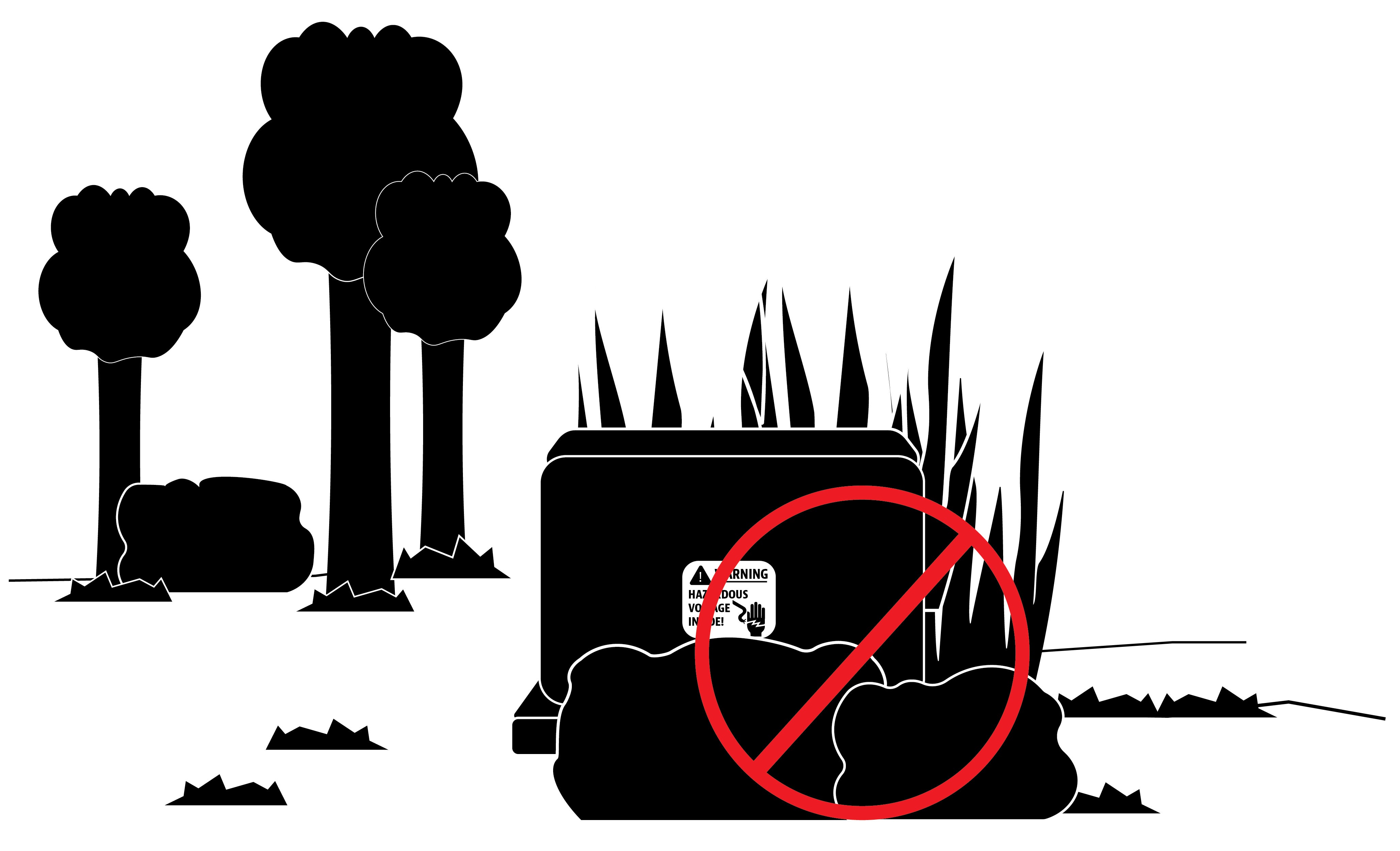 Never touch, climb or play on a pad-mounted transformer. Never put fingers, sticks or other objects through cracks in the transformer.
Keep areas surrounding a pad-mounted transformer clear so that workers can safely maintain transformers as needed. Keep shrubs, trees and other obstructions at least 10 feet away from a transformer.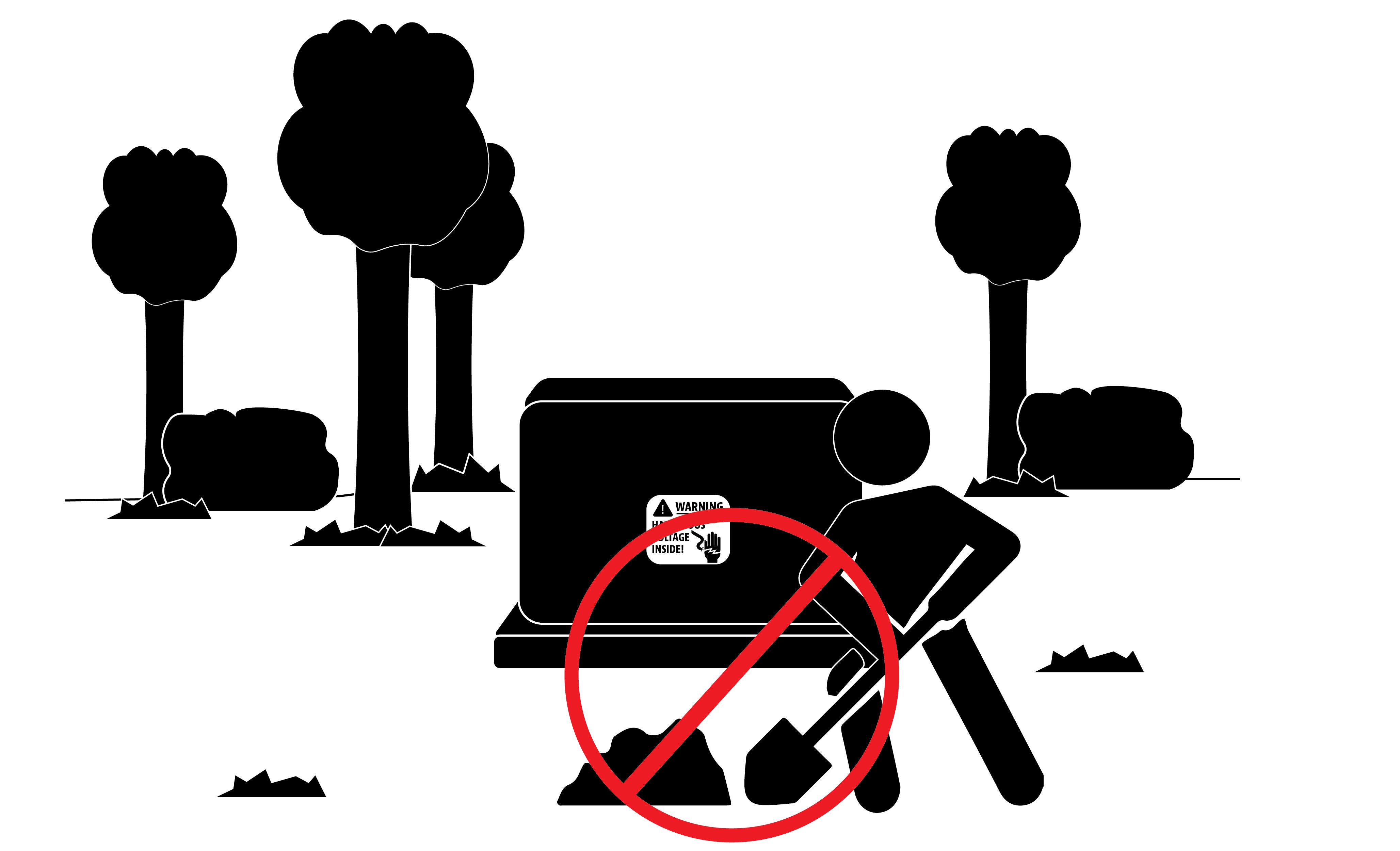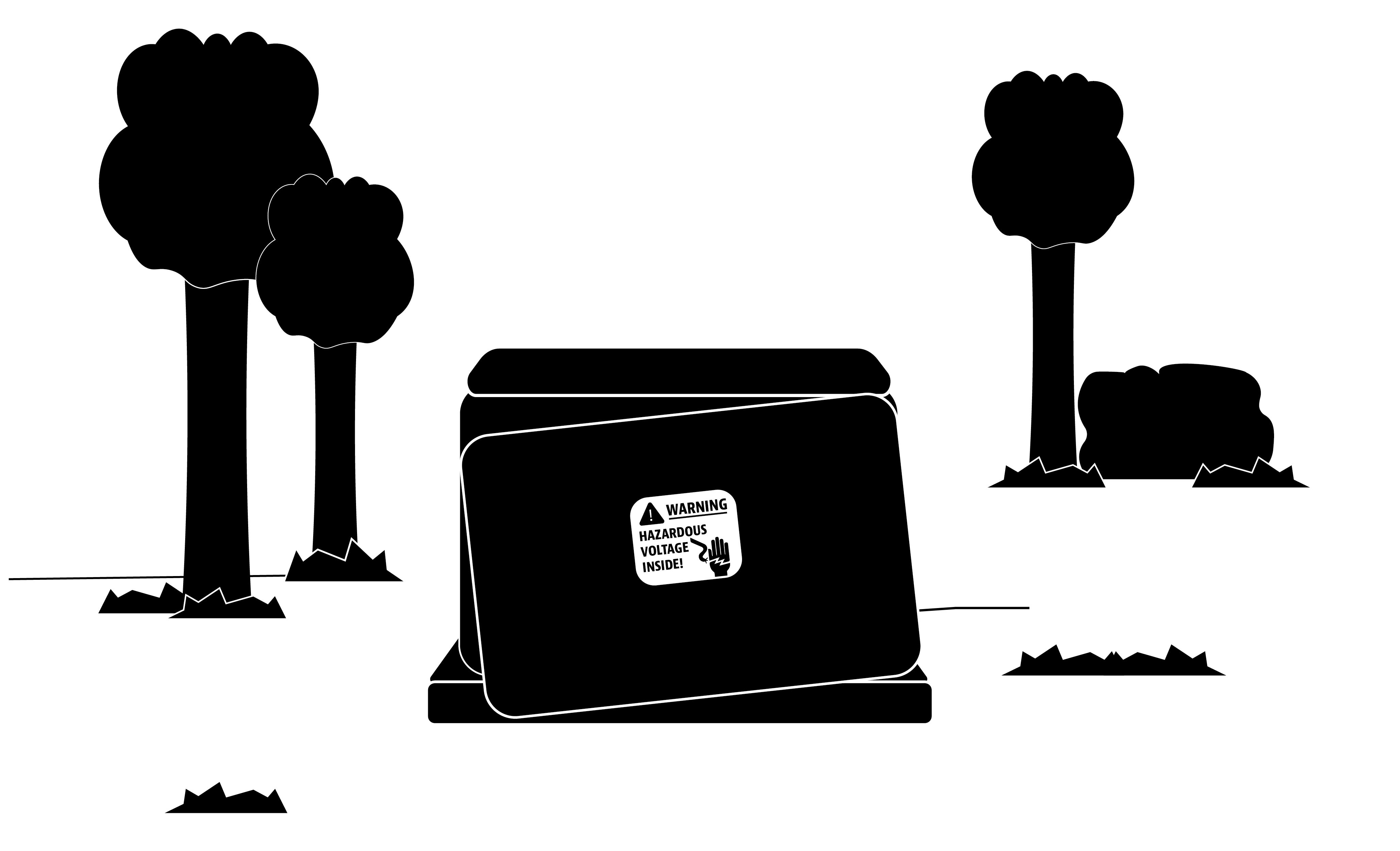 Never dig near a pad-mounted transformer. They are surrounded by underground cables. Hitting the cable could result in electrical shock or disruption of service. 
Always call 8-1-1 before you dig!
Report problems, such as damaged or unlocked transformers, to your local electric cooperative. 
Save your local electric cooperative's phone number to your contact list.
full width paragraph
NEVER PLAY NEAR AN ELECTRICAL SUBSTATION!